thank you for visiting my animal crossing page!
i've been playing animal crossing since i was 5 years old in 2002. the gamecube game will forever be my favourite aesthetically and in terms of personality, but i've poured countless hours into every main series game since.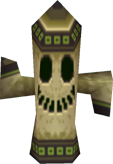 as i update the shrine, i'll be sharing little in game tips as well as my thoughts on the series and favourite aspects!